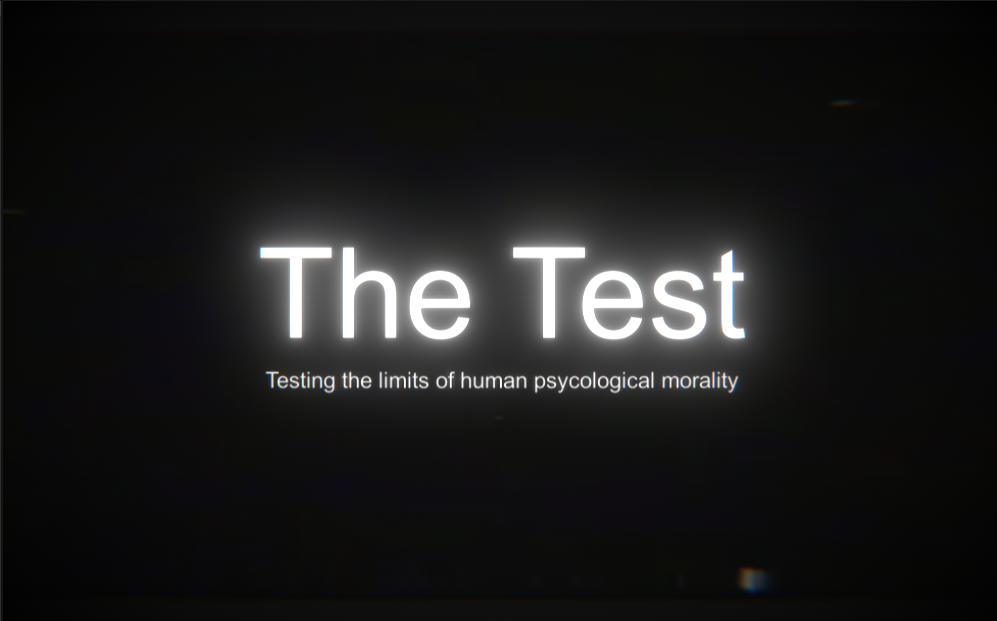 The Test
A downloadable watson scott test
This is just a simple test. Nothing more, nothing less
This is inspired by the watson scott test.
// about me
Im a solo developer and this is my first ever published project. Im 17 years old this year and im about to start school in april, taking a course in game development. Thats all really. If this game isnt to your liking, please tell me in the comments how I can improve! Any advice is good advice, and it will really help me make better games in the future!
If youre rich and want to support a lowly student like me, dont hesitate to donate! It will make me really happy to see people who have enough faith in me to donate. Any amount would be highly appreciated!
// This game contains flashing lights and possibly distressing and loud imagery/audio
Download
Click download now to get access to the following files: